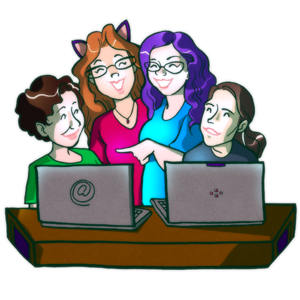 Email
Vixy & Tony can be reached at tfabris@gmail.com. That email goes to Tony, who can forward to the other band members as needed.
Social Media
Although we maintain a presence on some forms of social media, we prefer that you contact us via email for the greatest chance of getting a response. If you try to social at us, we might not get the message right away. So, in summary: Email Good.
Sales
For information about where to download our music, head to the Music Page. If you want to be a distributor of our albums, email us at tfabris@gmail.com.
Shows, Schedules, and Booking
For information about our current upcoming shows, and for ways to get informed automatically about our upcoming shows, have a look at the Schedule Page.
If you're contacting us about a possible booking, we've got a loose, informal, work-in-progress rider document available. It's not legalese, rather, it's just some guidelines about what we need in order to do a gig. Nothing in there is set in stone, we really can play just about anywhere, but everything in there is something that has gone wrong at a gig before at least once. So if you want us to come play for you, the best results will be obtained if you skim that first, before emailing us at tfabris@gmail.com.
Our policy on live recordings, photos, videos, remixes, and fan edits:
Yes please! Be our guest! As long as it's not for profit, of course. If you come to one of our shows and capture our likenesses in pictures, video, or audio, or you create a remix or fan edit of (or to) one of our songs, all we ask is that you please:
Post it on the internet.
Tag it appropriately so that searches work.
If mixing our song with other media (movie clips, etc.), only use material that is legal to re-publish.
Give us credit (and link this web site if possible).
Give songwriting credit if it's a cover tune.
Give correct credit if you are mixing our work with other media.
Make sure to spell our names correctly.
If you make a full concert video, we'd appreciate a couple of burned DVD copies if you can, and if it's really good, we'd like to discuss the possibility of offering it up for an Interfilk auction or something similar. If you think your video is auction-quality, then don't post it on the internet; hang on to it and let us know about it.
Our policy on covers or parodies of our songs:
Yes please! Be our guest! If it's a not-for-profit situation, for example, if you are covering one of our songs in a live performance, a YouTube video, or for educational or instructional purposes, just go for it. Give us proper credit of course. If there is video or audio available, then post it on the internet and let us know about it, using all the same guidelines we listed above about live recordings.
If your cover is for-profit, for example, you're putting it on an album that will be sold for a profit, please contact us at tfabris@gmail.com with all the details, so we can give you explicit permission in an email and work with you on how to share the profits, if any. We likely won't ask for any money unless you're going to make a ton of money on the project and you'll have some to spare.
Parodies are fair game to us, have at it, and send it to us so we can enjoy it too.
Our policy on songs we have covered:
Please note that some of the songs we play aren't ours, they're covers, and we can't grant permission for those. If we record a cover version of an existing song, we must either get permission directly, or pay a per-unit mechanical license fee to the original rights holder for that publication. Mechanical licenses are usually paid via Harry Fox Agency, Songfile, or a similar agency. Either way, that's only for our specific publication of the song and doesn't extend further. We don't have the rights to grant permission to anyone else, for any other use or re-publication of cover songs. Odds are you'll need to obtain your own permission/license if you want to do something with our cover. If you're specifically doing a cover of our cover, please also contact us directly to avoid any bad feelings.